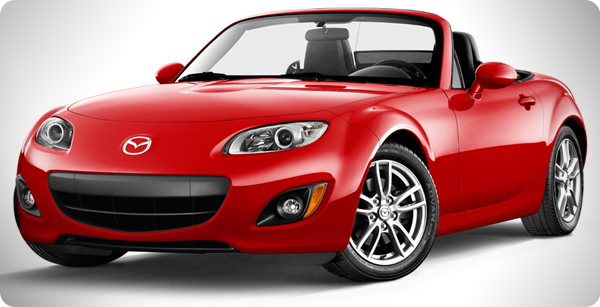 Something almost symbiotic happens when a car and driver are in perfect harmony. Case in point, the Mazda MX-5 Miata. To engineer a vehicle that seems to anticipate a driver s every move requires obsessively reengineering every part to work together in perfect harmony. To achieve that, the engineers at Mazda took into account every bolt, every wire and every stitch to achieve near perfect 50:50 front to-rear weight distribution, resulting in a car that is perfectly balanced. Well, almost. The MX-5 is precisely engineered to account for one more variable you, the driver. And in doing so, they created a vehicle that couldn't be balanced until a driver is sitting in the driver s seat. The result: You complete it. Because at Mazda, we don't just engineer cars. We engineer harmony.
Visit
Fairbanks Mazda
in Longwood Florida near Orlando and test drive one of our new 2012 Mazda MX-5 Miata vehicles. Here at Fairbanks Mazda we have low interest
finance special offers and great lease deals
.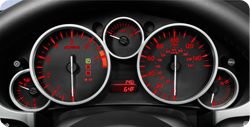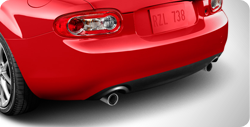 Chasis
Frame: Aluminum Power Plant Frame
Brakes: 4-wheel disc
- Front: 11.4-inch vented disc
- Rear: 11.0-inch solid disc with aluminum brake calipers
- ABS: 4-wheel, 4-channel with Electronic Brakeforce Distribution (EBD) and Brake Assist
Steering type: Rack-and-pinion
Power assist: Hydraulic Power Assist Steering (HPAS)
Overall steering ratio: 15.0:1
Steering wheel turns, lock-to-lock: 2.7
Turning circle diameter, curb-to-curb (ft): 30.8
Engine and Drivetrain Choices
Engine type: MZR 2.0L DOHC 16-valve 4-cylinder engine with VVT
Horsepower:
- Manual transmission: 167 hp @ 7000 rpm
- Automatic transmission: 158 hp @ 6700 rpm
Torque: 140 lb-ft @ 5000 rpm
Redline:
- Manual transmission: 7200 rpm
- Automatic transmission: 6700 rpm
Displacement (cc): 1999
Bore x stroke (mm): 87.5 x 83.1
Compression ratio: 10.8:1
Fuel system: Electronically controlled multiport fuel injection with tuned air intake
Exterior Dimensions
Wheelbase (in): 91.7
Track, front (in): 58.7
Track, rear (in): 58.9
Length (in): 157.3
Width (in): 67.7
Height (in): 49.0
Minimum ground clearance, laden (in): 4.6
Interior Dimensions and Capacities
Headroom (in): 37.4
Shoulder room (in): 53.2
Hip room (in): 50.6
Legroom (in): 43.1
Cargo volume (cu ft): 5.3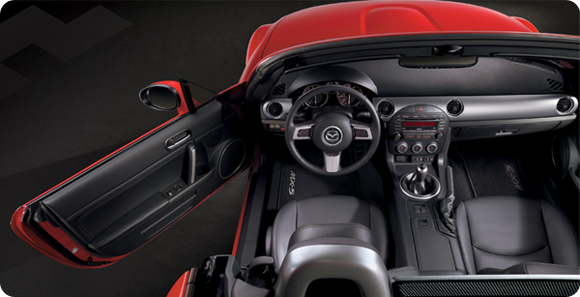 For over two decades, the MX-5 Miata has been defining and redefining what a roadster is meant to be. Unwavering, uncompromising and committed to true sports car authenticity, the MX 5 has always been and will always be the track-proven real deal. Daring, nimble and perfectly balanced, the MX 5 is an automotive icon and an engineering marvel that s built to dominate the open road, master every curve and effortlessly transform instinct into action. But to truly understand why it s the best selling roadster of all time, you need to be in the driver s seat. "Miata's magic lies in its eager responses and the unfiltered connection between car and driver." Car and Driver, January 2011
Financing without the fuss.
Whether you're buying or leasing a new Mazda, Certified
Pre-Owned Mazda
or a used vehicle, Fairbanks Mazda can help make the
financing
process more convenient and satisfying. Fairbanks Mazda is known for first-class customer service, a wide range of financing options and highly competitive rates. To find out which purchase or lease plan is right for you, talk with your Fairbanks Mazda sales team. We're committed to our drivers.
If you want to test drive a new 2012 Mazda MX-5 MIATA,
Fairbanks Mazda
is the place to look first. Fairbanks Mazda, serving Longwood and Orlando Florida. Fairbanks Mazda is a dealership that takes customer service to the next level with a massive inventory selection. We have in stock New and Pre-owned Mazda Vehicles in Longwood, FL just minutes away from downtown Orlando and Orlando Sanford International Airport. New inventory arriving daily, so you are bound to find just what you are looking for here at Fairbanks Mazda. This Dealership's huge selection changes daily so it gives us an opportunity to make you a customer for life!